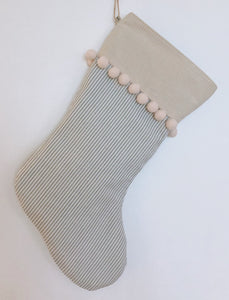 Calmly elegant, the Eden stocking features a grey stripe and is complemented through oatmeal coloured pom poms. This sits in any family home as if it was made just to be there, delicately resting for your festivities!
Dimensions: 46cm x 32cm.
Made to order. Please allow 2-3 weeks for your product to arrive.