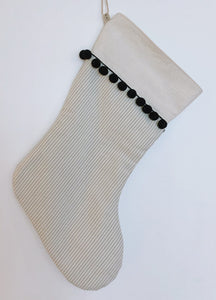 Our family favourite, seeing this stocking will give you that special Christmas feeling. Crafted from a taupe stripe and gorgeous black pom poms, the sooner this is up in your family home, the sooner Christmas can begin!
Dimensions: 46cm x 32cm.
Made to order. Please allow 2-3 weeks for your product to arrive.